WV MetroNews
The Voice of West Virginia
DHHR: Active COVID-19 cases drop below 2,000
CHARLESTON, W.Va. — Active COVID-19 cases in West Virginia have dropped below 2,000 for the first time since May 30, 2020.
Wednesday's report from the state Department of Health and Human Resources put active case at 1,957. The agency confirmed 62 new cases and two new deaths over the past 24 hours. The agency said nearly 159,000 people in West Virginia have recovered from the virus.
The deaths include a 68-year old female from Cabell County and a 73-year old male from Raleigh County. Total deaths are now at 2,872.
COVID-19 hospitalization are at 91, the lowest total since last July.
Wednesday's vaccination numbers from the federal Centers for Disease Control show 52% of state residents 12 and older have been fully vaccinated against COVID-19 while 86% of those 65 and older have received at least one dose of the vaccine.
DHHR reports as of June 23, 2021, there have been 2,982,657 total confirmatory laboratory results received for #COVID19, with 163,689 total cases and 2,872 total deaths. https://t.co/AkcNypOr8u pic.twitter.com/QUkfjhCYrV

— WV Department of Health & Human Resources • (@WV_DHHR) June 23, 2021
Total overall per county include: Barbour (1,514), Berkeley (12,823), Boone (2,175), Braxton (1,009), Brooke (2,247), Cabell (8,869), Calhoun (382), Clay (543), Doddridge (640), Fayette (3,545), Gilmer (884), Grant (1,309), Greenbrier (2,886), Hampshire (1,920), Hancock (2,843), Hardy (1,572), Harrison (6,177), Jackson (2,243), Jefferson (4,793), Kanawha (15,476), Lewis (1,280), Lincoln (1,601), Logan (3,283), Marion (4,641), Marshall (3,536), Mason (2,056), McDowell (1,613), Mercer (5,149), Mineral (2,972), Mingo (2,750), Monongalia (9,387), Monroe (1,217), Morgan (1,225), Nicholas (1,899), Ohio (4,306), Pendleton (724), Pleasants (958), Pocahontas (680), Preston (2,958), Putnam (5,321), Raleigh (7,081), Randolph (2,851), Ritchie (756), Roane (660), Summers (863), Taylor (1,276), Tucker (546), Tyler (743), Upshur (1,964), Wayne (3,179), Webster (543), Wetzel (1,385), Wirt (456), Wood (7,936), Wyoming (2,044).
The post DHHR: Active COVID-19 cases drop below 2,000 appeared first on WV MetroNews.
Source:
WV MetroNews
---
MetroNews This Morning 6-23-21
Governor Justice continues to push West Virginians to get vaccinated against Covid 19 even as active cases continue to trend downward. Flooding causes a lot of damage in the Marshall County community of Cameron meanwhile today marks five years since the devastating 2016 flood. Senator Manchin votes in favor of opening debate on the For the People Act. Huntington has a new interim police chief and in Huntington a possible break in the case of a missing baby. The new Herbert Hoover High School rises from the flood waters of five years ago and in Sports champions will be crowned today at the state softball tourney. Those stories and more in today's MetroNews This Morning podcast.
Listen to "MetroNews This Morning 6-23-21" on Spreaker.

The post MetroNews This Morning 6-23-21 appeared first on WV MetroNews.
Source:
WV MetroNews
---
Investigators led to a Kentucky pond in search for missing baby
HUNTINGTON, W.Va. — The search for a missing baby in Huntington led law enforcement overnight to a remote pond in Carter County, Kentucky.
Huntington Police are involved in the search for Angel Nichole Overstreet. The three month old infant has been missing since May 8th. Huntington Police were among the agencies on hand for the search of the pond overnight.
Shannon Overstreet, 38, the baby's father has been in jail on an unrelated charge of malicious wounding, but so far has not been named as a suspect in his daughter's disappearance.
Police say the pond is located is on Overstreet's property near the community of Olive Hill, Ky. Authorities have not indicated if any evidence was discovered in the search of the water body to advance the investigation.
The post Investigators led to a Kentucky pond in search for missing baby appeared first on WV MetroNews.
Source:
WV MetroNews
---
Oak Glen outlasts Sissonville for 3-2 win in 8 innings
SOUTH CHARLESTON, W.Va. — After squandering a one-run lead in the bottom of the seventh inning, Oak Glen never panicked.
Instead, the Golden Bears buckled down and forced extra innings, where they squeezed across a run to regain a lead that stood in a 3-2 victory over Sissonville at Little Creek Park.
The victory moves Oak Glen (30-1) one win away from the Class AA championship, while Sissonville (20-5) will have to defeat Herbert Hoover for a fourth time this season in an elimination game to get another crack at the Golden Bears.
"It was a very well-played game," Oak Glen coach Sherrie Garner said. "It was a fight and a battle until the end. I can't say enough about our kids' grit. They've come here to win. That's their attitude. More than I can ever express, they've come here to win."
With the game tied at 2 in the top of the eighth inning, the Indians' Alyssa Soblit was forced to relieve Madison Legg in the pitching circle as Legg had reached her 14-inning limit for the day.
Soblit struck out the first batter she faced, but Olivia Munoz followed with a solid single up the middle. A key sequence followed in which SHS made an error that allowed Makayla Zoellers to reach and Munoz to take third.
Amber Moore followed with a squeeze bunt that scored Munoz for what proved to be the winning run.
"We get to sleep in tomorrow and rest is important at this point," Garner said. "This is a grueling tournament."
Maddie McKay, who earlier Tuesday pitched a complete game shutout in a 5-0 win over Independence, retired Sissonsville in order in the eighth to seal the win.
McKay didn't pitch against the Indians until the start of the fourth inning, allowing her to throw when the game went to extras.
Instead, the Golden Bears started Lizzie Kell in the pitching circle. Kell allowed a leadoff triple to Emma Meade, who scored in the first inning to give the Indians the early 1-0 lead.
Oak Glen got even in the third on McKay's double that scored Kell, who had led off with a triple.
Kell tripled again in the fifth to score Sydney Brown for a 2-1 lead — the Golden Bears' first advantage of the game.
"She's called the little nugget for a reason," Garner said. "She's something special. She really is everywhere. Defense, pitching and she can come through and hit and she did. She had a fantastic day."
But Oak Glen couldn't add any insurance, with Legg working around Kell's triple to keep the deficit at one run for Sissonville.
The Indians got a leadoff single from Soblit in the seventh and Legg followed with a single. A third consecutive single from Gracelyn Hill allowed Soblit to score the tying run and with no outs, the Golden Bears appeared to be in trouble.
Autumn Bailey's sacrifice bunt put the winning run at third base with one out, but McKay struck out the next two batters to send the game to extra innings.
"They absolutely trust each other and believe in the next girl to come through," Garner said.
McKay earned the win by allowing one run in five innings. She struck out six after taking over for Kell, who threw three solid innings and also allowed one run.
Legg struck out 10 over seven strong innings.
Kell led all players with three hits in the win.
"I've been in a little bit of a slump lately," Kell said. "I was just glad to get on base, help the team out and make life easier on Maddie."
The post Oak Glen outlasts Sissonville for 3-2 win in 8 innings appeared first on WV MetroNews.
Source:
WV MetroNews
---
Class AAA: Cabell Midland edges St. Albans on Terry's walk-off hit; Washington avoids elimination
SOUTH CHARLESTON, W.Va. — Cabell Midland's backs have been against the wall since the start of the postseason. Forced to overcome deficits in a pair of one-run victories against Lincoln County in sectional play, the Knights then lost the opener of their best-of-three regional series to Ripley.
CMHS coach Herman Beckett believes the close calls have helped build character across his team and it was on display Tuesday night when the Knights knocked off St. Albans 3-2 on the strength of a walk-off single from Jessica Terry.
Terry's bloop single to right field capped a two-run seventh inning for Cabell Midland (29-9), which is now in the driver's seat in Class AAA entering Wednesday.
"They played hard, they play tough and we've been in these before all year," Beckett said. "Have we had an easy game? We haven't had an easy game in the tournament."
Despite beating the Knights twice by a combined score of 17-2 in the regular season, the Red Dragons (31-2) will have to defeat Washington in an elimination game to earn a spot in the final. St. Albans would then have to beat Cabell Midland twice for a state championship.
"They don't think they can be beaten," Beckett said. "I'm not bragging or anything, but they play hard and they just hang right on and keep on playing."
When Jillian Holley belted a two-run home run off a Terry offering in the second at bat of the game, St. Albans looked as though it may be on its way to another convincing win over the Knights.
Instead, Terry settled in and didn't allow a run the rest of the way. Just hours after pitching a complete game shutout in a 1-0 win over Washington, Terry was at her best again in leading the Knights to the thrilling victory.
"You try to forget about (the Holley home run) and move on," Terry said.
Had the game gone to extra innings, Terry would have been unable to pitch as she reached the 14-inning maximum allowed for the day.
"You could see her deflated after that home run," Beckett said. "It took her an inning to get back on the ground and once she got it back, she did it. She pitched her heart out."
Addison Perdue's third-inning triple plated Simone Banks for the Knights' first run, though Perdue was thrown out at the plate that inning while trying to tie the game on Terry's sacrifice attempt that resulted in a double play.
The contest stayed 2-1 until the bottom of the seventh.
KK Wallis drew a base-on-balls and advanced to second on a Quinn Ballengee single.
With one out, Rebecca Blanks singled to second, and a throwing error on the play that bounced off Wallis allowed her to score the tying run. Perdue had a chance to end the game with a productive out, but popped out to third for the second out, before Terry's single fell in the perfect spot and set off a frenized celebration.
"I think the pressure helps us for sure," Terry said. "We all know on the inside that we can count on each other no matter what. We know what everybody can do and we know everybody's potential."
Kendall Stoffel started as the Red Dragons' pitcher, but Tayven Stephenson took the loss after coming on in relief.
WASHINGTON 5, John Marshall 4: After being shutout earlier Tuesday in a one-run loss to Cabell Midland, Washington wasn't ready to call it a season.
The Patriots struck for four runs in the second inning, then broke a tie with another run in the seventh to edge John Marshall in a Class AAA elimination game at Little Creek Park.
The victory allows Washington (26-4) to play at least one more game Wednesday, with the Patriots set to face St. Albans in an elimination contest. The winner will then have to beat Cabell Midland twice for a state championship.
Leadoff hitter Brittany Cenate connected for a one-out double to right field in the top of the seventh with the game tied at 4. Caitlin Kattwinkel followed by laying down a bunt that looked as though it would get Cenate to third, but result in a second out. However, a throwing error on the play allowed Kattwinkel to reach and Cenate to score what proved to be the winning run.
"I'm glad to be on the winning end of that one," Washington coach Amanda Orkoskey said. "I'm proud of my girls. I've said from the beginning of the season they're fighters. They could've given up when they came back, but we're in the final four and that's going to happen."
The Monarchs (21-7-3) got a runner to second base in the seventh, but Maddy Rufner struck out consecutive batters to wrap up the win for the Patriots.
Kadence Pettit gave JMHS a 1-0 lead in the first with an RBI double, but that proved to be the Monarchs' only advantage.
Washington responded with four runs in the second, the first of which came on Meaghan Ruffner's RBI single. Morgan Cave laid down a bunt later in the inning and the Monarchs committed a pair of errors on the play that allowed Meaghan Ruffner and Cave to both score for a 3-1 lead.
After a two-out triple by Allison Dodson, the Monarchs' Tessa Wise was replaced by Pettit in the pitching circle. Dodson ultimately scored on a wild pitch for a 4-1 WHS lead, but Pettit's pitching kept John Marshall squarely in the game the rest of the way.
The Monarchs scored a second-inning run on Ava Blake's RBI single, but stranded a pair of runners in scoring position.
A run-scoring double from Alexis Cumberledge in the third cut the Washington lead to one run, and the Monarchs got even in the fourth when Wise singled to score Blake.
Although the Patriots didn't produce a baserunner in the fifth or sixth inning, Maddy Rufner's pitching enabled the contest to stay knotted at 4 and set the stage for her team to win it in the seventh.
"I'm definitely proud of Maddy," Orkoskey said. "We were ready to come in with someone else if she needed it, but she said, 'No coach, I've got this.' She was confident in herself and we were confident in her. I'm proud of her for fighting through all that."
The post Class AAA: Cabell Midland edges St. Albans on Terry's walk-off hit; Washington avoids elimination appeared first on WV MetroNews.
Source:
WV MetroNews
---
Wahama closes in on the Class A title, defeating Ritchie 6-3
SOUTH CHARLESTON, W.Va. — Late insurance runs proved critical for Wahama as the White Falcons defeated Ritchie County 6-3 in the Class A winners bracket final. Wahama broke a 2-2 tie in the fourth inning when Morgan Christian drove in Tori Van Meter to give the Falcons a lead they would not relinquish. WHS added two more runs in the fifth inning and another in the sixth inning to build a sizable cushion going into the final frame.
Ritchie County (22-6) caused a stir in the top of the seventh as their first three batters in the inning collected singles. An RBI single from Chloe Elliott brought the Rebels within three runs at 6-3. Wahama pitcher Mikie Lieving however retired the next three Rebels in succession, securing her second win of the day in the circle. Lieving allowed eight hits and struck out eight batters.
"She was throwing it in there the second game. And the defense played behind her much better in the second game," said Wahama head coach Chris Noble.
The White Falcons opened up the scoring in the first inning on a two-run double from Lauren Noble. Elliott brought the Rebels even with a two-run home run in the third inning. Amber Wolfe and Tori Van Meter added RBI singles in the fifth and Deborah Miller blasted a solo home run in the sixth for Wahama.
The White Falcons rallied past Petersburg 6-5 in their opening game Wednesday morning. After making three errors in the second inning against the Vikings, Noble says his team settled in well.
"In the first game, I believe we were fairly nervous. We got rid of that, it looks like. So hopefully we will be good to go for tomorrow."
Wahama (26-0) defeated Ritchie County for the fourth time this season. They have advanced to the championship round, which will begin at 2 p.m. Wednesday.
"My level of confidence with the whole team is over the top. They have been amazing this year. They never quit."
Ritchie County will face Petersburg at 9:30 a.m. Wednesday in an elimination game. The winner must then defeat Wahama twice to earn the Class A title. Petersburg eliminated Midland Trail 11-5 late Tuesday afternoon.
The post Wahama closes in on the Class A title, defeating Ritchie 6-3 appeared first on WV MetroNews.
Source:
WV MetroNews
---
The Filibuster Hypocrisy
To say that there is hypocrisy in Washington politics is like saying the sun will come up tomorrow. It is a given.
Politicians often twist themselves into pretzel-like logic to justify their positions. And they are pretty good at it—probably because of all the practice—which is why many of the incumbents continue to get re-elected.
The latest example of blatant hypocrisy is the debate over the filibuster, the Senate rule which requires 60 votes, rather than a simple majority, for most every piece of legislation.
Leading Senate Democrats are earnestly opining that our democracy is in danger because Democratic Senators Joe Manchin of West Virginia and Kyrsten Sinema of Arizona are standing with Republicans in opposing elimination of the filibuster.
But it was not very long ago that those same Democratic critics of the filibuster were on the opposite side.
The Fix, a political blog in the Washington Post, researched and found that of the 45 Democratic Senators who have called for changing or eliminating the filibuster over the last year, "39 defended the legislative filibuster or their use of the filibuster to stall legislation when Republicans controlled the Senate."
The Fix reports that in 2017, Senator Chuck Schumer, then the minority leader in the Senate, said he wanted to build a "firewall" around the filibuster. "Without the 60-vote threshold for legislation, the Senate becomes a majoritarian institution like the House, much more subject to the winds of short-term electoral change."
Of course, the reason Schumer was all for protecting the filibuster at the time was because Senator Mitch McConnell, then the Senate Majority Leader, eliminated the filibuster for Supreme Court nominees. Now that McConnell is the leader of the minority, he is standing firm on protecting the filibuster.
According to The Fix, Democratic Senator Dick Durbin referenced the wisdom of the Founding Fathers in defense of the filibuster in 2018, but after his party gained the majority, he said filibusters have turned the Senate "into one of the world's most ineffectual bodies."
Durbin is right on this point: The Senate has succumbed to political tribalism where the filibuster is weaponized. But like any weapon, it is only a tool. Increasingly, each side uses the filibuster to prevent the other side from advancing its agenda.
Theoretically, the threat of the roadblock should lead to greater bipartisanship, especially on larger legislative packages. But it did not happen with election reform and the prospects are increasingly dim for infrastructure.
Eliminating the filibuster would not solve the problem. Instead, it would guarantee that the party with only a slim majority would push through its partisan agenda, only to see that agenda replaced when the opposing party gains the majority.
The country would be caught in a crossfire of significant policy swings that would fuel even more political polarization and chaotic governance.
The post The Filibuster Hypocrisy appeared first on WV MetroNews.
Source:
WV MetroNews
---
Herbert Hoover's 4-peat hopes still alive after win over Independence
SOUTH CHARLESTON, W.Va. — Herbert Hoover scored nine unanswered runs to keep their quest for a fourth consecutive Class AA title alive, defeating Independence 9-1 in six innings Tuesday evening in an elimination game.
The Huskies collected ten hits in the game as Sydney Bright, Cortney Fizer, Grayson Buckner and Josie Fix posted multi-hit games. Herbert Hoover erased an early deficit with two runs in the second, four runs in the third and three in the sixth to put the run rule into effect.
Buckner went the distance in the circle for Herbert Hoover. She scattered four hits and struck out three batters.
The Patriots' (22-16) lone run came four batters into the game when Destiny Blankenship drove in Delaney Buckland on a sacrifice fly.
Herbert Hoover (25-4) will face Sissonville Wednesday at 9:45 a.m. in an elimination game. The winner will face Oak Glen at 2:15 p.m. in the championship round. Sissonville defeated Herbert Hoover 7-3 early Tuesday.
The post Herbert Hoover's 4-peat hopes still alive after win over Independence appeared first on WV MetroNews.
Source:
WV MetroNews
---
Monongalia County Commission expected to take up medical cannabis regulations during Wednesday meeting
MORGANTOWN, W.Va. — The Monongalia County Commission is expected to vote Wednesday on new regulations affecting medical cannabis dispensaries and where businesses can operate.
The Monongalia County Board of Health approved rules in May prohibiting dispensaries from being located within 1,000 feet of libraries and parks. The board also recommended dispensaries be located as stand-alone locations rather than as part of a strip mall. State regulations require dispensaries to be at least 1,000 feet from schools and daycare facilities.
"The health department recognizes that there are true risks that are involved and that there are multiple dark elements," health board chairman Sam Chico told MetroNews affiliate WAJR-AM. "Those range from medical issues to safety issues, but they're all health issues."
The state Office of Medical Cannabis has approved 14 dispensaries for Monongalia County. Chico explained he is concerned the businesses will attract organized crime and endanger residents.
"We're a proactive health department. We do not wait until a disaster strikes to be prepared," he added. "We try to avoid clear issues and we saw this coming."
Chico owns several regional convenience stores and knows others in the industry who contributed their personal experiences to develop the regulations.
"I've seen many, many instances of people putting guns to peoples' heads and asking for money," he said. "Unfortunately, I've seen people shot and killed over $100, much less than $1,000,000 or $100,000."
The commissioners will take up the regulations during its meeting, which begins Wednesday morning at 10.
The post Monongalia County Commission expected to take up medical cannabis regulations during Wednesday meeting appeared first on WV MetroNews.
Source:
WV MetroNews
---
US Senate Republicans block For the People Act; Manchin supports moving forward, Capito opposes
CHARLESTON, W.Va. — Republicans in the U.S. Senate successfully blocked a motion to advance a sweeping elections bill on Tuesday, preventing Democrats from passing one of their top legislative priorities.
The Senate voted 50-50 to open debate on the For the People Act, in which 60 senators had to support moving forward with the bill. Democrats have pushed the measure, which would have increased voter options and ensured access as well as addressed issues such as gerrymandering and campaign financing.
The push stemmed from Republican-led state legislatures passing bills that voting rights groups contend would make it difficult for minority people to vote. Former President Donald Trump also maintains widespread voter fraud impacted the 2020 election results, although there is no evidence supporting such claim. Judges have dismissed related challenges from Trump and his allies.
Republican senators criticized the proposal as giving the federal government too much control in elections and infringing on the states' authority.
U.S. Sen. Joe Manchin, D-W.Va. — who previously voiced opposition to the For the People Act — voted to open debate as Sen. Shelley Moore Capito, R-W.Va., joined Republican colleagues in opposition.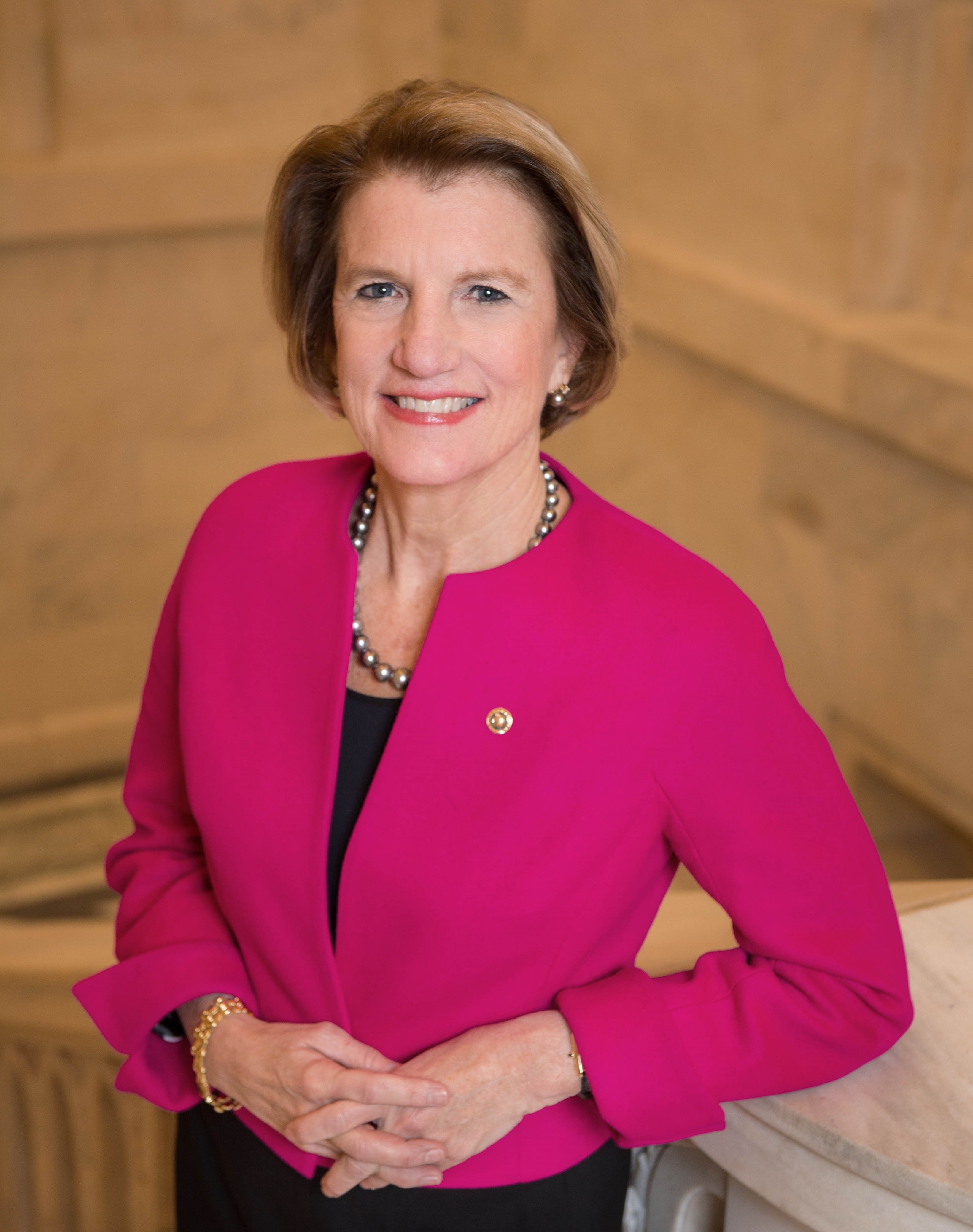 "The so-called 'For the People Act' is a despicable, disingenuous attempt to strip states of their constitutional right to administer elections, and should never come close to reaching the president's desk," Capito said.
Capito has voiced issues with the proposal, noting the possible effect on voting by deployed military members and the provision allowing the public financing of campaigns.
The state's junior senator was not alone in her opposition among West Virginia's public officials; a majority of county clerks wrote letters urging the senators to oppose the bill. Secretary of State Mac Warner testified before the Senate Rules Committee in March against the measure.
"I want every eligible West Virginian to exercise their right to vote, find the process easy and accessible, and ensure their vote is counted," Capito said Tuesday.
"Fortunately in 2020, in the midst of a pandemic, West Virginia ran a successful election that saw increased, historic voter turnout. I am proud to stand with 54 of West Virginia's 55 county clerks — Democrat and Republican — in defending our state's authority to run our own elections, and I am happy to see this harmful, partisan bill fail today in the Senate."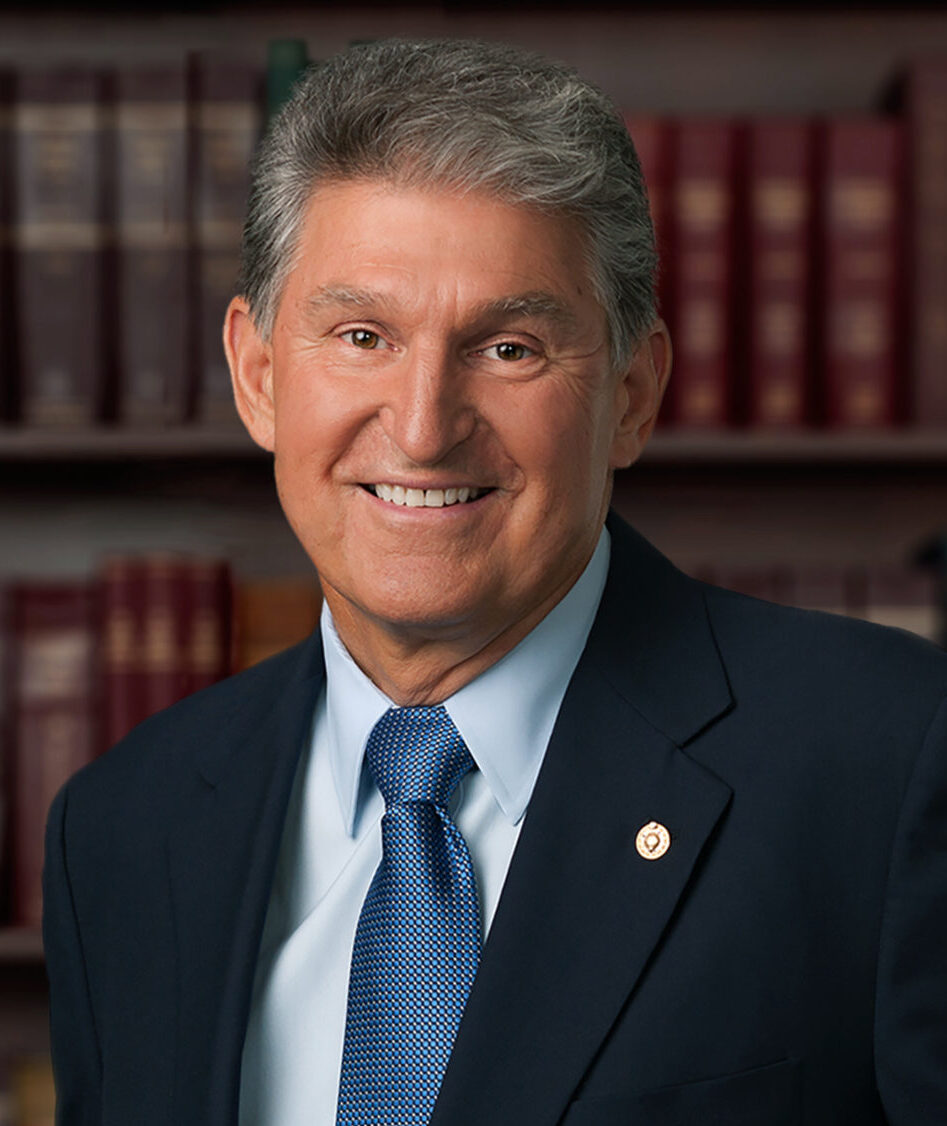 Manchin was the only Democrat not sponsoring the For the People Act. He wrote an opinion piece in the Charleston Gazette-Mail earlier this month explaining his opposition to the bill; he described the proposal as one attempt by political parties to secure a political advantage at the ballot box.
"As such, congressional action on federal voting rights legislation must be the result of both Democrats and Republicans coming together to find a pathway forward or we risk further dividing and destroying the republic we swore to protect and defend as elected officials," he wrote in the Jan. 6 piece.
The senator voted to move forward with the legislation after reaching a compromise with Democratic colleagues; lawmakers agreed to include a provision on voter ID and eliminate the public financing portion of the measure.
"These reasonable changes have moved the bill forward and to a place worthy of debate on the Senate floor. This process would allow both Republicans and Democrats to offer amendments to further change the bill," Manchin said before the vote.
"Unfortunately, my Republican colleagues refused to allow debate of this legislation despite the reasonable changes made to focus the bill on the core issues facing our democracy. As I have said before, the right to vote is fundamental to our American democracy and protecting that right should not be about party or politics. I remain committed to finding a bipartisan pathway forward because the future of our democracy is worth it."
Manchin has also been a staunch supporter of the filibuster, the Senate rule that requires most bills to get 60 votes to advance. The Senate is split evenly between the Democratic and Republican caucuses, and Vice President Kamala Harris serves as the tiebreaking vote when necessary.
"Sen. Manchin, along with the rest of our caucus, has made clear to the country that standing up for the right to vote is bigger than any one person or thing," Sen. Amy Klobuchar, D-Minn., said on the Senate floor. "It's about us as Americans."
Klobuchar, the chairman of the Senate Rules Committee, also announced there will be field hearings across the country related to state elections measures.
"We can't let state legislators get to pick and choose who votes and what votes get counted. That's not how democracy works," she said.
Capito also serves on the Senate Rules Committee.
The House of Representatives passed its version of the For the People Act in March. West Virginia Reps. David McKinley, Alex Mooney and Carol Miller were among the 210 Republicans who opposed the measure.
The post US Senate Republicans block For the People Act; Manchin supports moving forward, Capito opposes appeared first on WV MetroNews.
Source:
WV MetroNews
---