WV MetroNews
The Voice of West Virginia
Man faces misdemeanor charges after traffic stop that involved U.S. Marshal Service
CHARLESTON, W.Va. — The U.S. Marshal Service said a man was arrested in misdemeanor charges Monday morning after a traffic stop in downtown Charleston.
A statement said the U.S. Marshal CUFFED Task Force personnel observed the man acting suspicious near the Byrd Federal Courthouse at around 9:15 a.m. When he was approached by the Marshal Service he got into a van and left the area.
"CUFFED Task Force Personnel observed the vehicle traveling on Virginia Street in Charleston, WV. The vehicle came to sudden stop in the roadway in the 1100 block of Virginia Street E. Kanawha County Sheriff's deputies then conducted a traffic stop on the vehicle," the statement said.
Charleston PD and US Marshal Service have Virginia Street in Charleston blocked this hour at Leon Sullivan Way. pic.twitter.com/Nu3y6VEqGS

— Chris Lawrence (@WVOutdoors) September 25, 2023
The man was charged by sheriff's deputies. Neither the specific charges nor the man's name were immediately released.
The van was towed from the scene.
The post Man faces misdemeanor charges after traffic stop that involved U.S. Marshal Service appeared first on WV MetroNews.
Source:
WV MetroNews
---
Lawsuit abuse organization blasts big attorneys fees in opioid litigation
West Virginia Citizens Against Lawsuit Abuse is blasting the millions of dollars in attorneys fees from the state's blockbuster opioid litigation.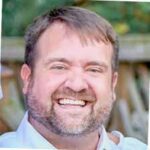 "We hope the legislature will do a thorough review of these contracts and the fees being paid to avoid any such windfall for a handful of attorneys in the future," stated Greg Thomas, spokesman for West Virginians Against Lawsuit Abuse and a political adviser closely associated with state Senate leaders.
West Virginia was hit hard by opioid addiction that resulted in the state experiencing one of the largest increases in overdose deaths in the country.
The state, along with nearly every county and city throughout West Virginia, filed lawsuits against entities they alleged to be responsible. The targets of the lawsuits included manufacturers, distributors and pharmacies that distributed and/or dispensed prescription opioids.
The results of the lawsuits brought in $940,386,000.
An appointed common benefit fund manager has made final recommendations about what lawyers representing state and local governments should receive.
The manager, retired judge Christopher Wilkes, has recommended that the attorney fee fund would amount to 15 percent of the $940 million total. So the attorney fee fund would wind up being $141 million.
Wilkes wrote that he "believes this amount strikes an appropriate and careful balance between the unparalleled complexities and high-risk involved in this litigation while ensuring that sufficient funds are available to address and abate the opioid crisis in our State."
Two firms, national Motley Rice and local Webb Law Centre, which served as outside counsel to the state Attorney General, are in line for $41.65 million for representing the state as a whole. Wilkes' recommendation specifically cites contingency fee percentages negotiated between the law firms and the Attorney General's Office in reaching the total amount.
The firms are in line for even more than that because they also represented cities and counties, but they are subject to a cap in state code limiting their entire compensation to no more than $50 million.
Beyond that, the lead firms representing cities and counties are recommended for the biggest payouts from a pot of money representing shared legal work: $22.5 million to Fitzsimmons Law Firm of Wheeling and $20 million to Farrell Fuller of Huntington and Powell Majestro of Charleston. Those amounts are in addition to specific contingency fees the firms will get from representing local governments.
More West Virginia law firms will also be compensated significantly for their work on the mass opioid litigation.
"The more things change, the more they stay the same in West Virginia with respect to personal injury law firms cashing in big through outside counsel contracts with the Attorney General's office. '$141 million in attorney's fees' is not a headline I expected to see in our state in 2023," Thomas said.
In his statement, Thomas criticized the past practices of longtime Attorney General Darrell McGraw, a Democrat, while also criticizing current Attorney General Patrick Morrisey, a Republican.
"For years, former Attorney General Darrell McGraw doled out millions of dollars in contracts to his personal injury lawyer campaign contributors — a practice that didn't stop with his successor. While the attorneys certainly did a lot of work, tens of millions of dollars going to several different personal injury law firms, including out-of-state firms, is excessive," he stated.
Thomas continued, "McGraw may be gone, but the gravy train for the personal injury lawsuit industry is still running right through Attorney General Morrisey's office."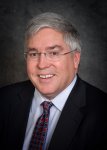 In a statement from the Attorney General's Office, Morrisey pushed back on Thomas's criticism.
"It's absurd and flat-out asinine for an uninformed and conflicted individual to give his take on something he knows nothing or very little about," Morrisey said. "Learn the facts before making any assumptions."
The Attorney General's statement described a concern from the beginning of the opioid litigation about how much settlement money would wind up going to attorneys. That statement maintained state officials negotiated down a contingency fee for outside counsel to 7.76 percent.
The framework laid out by Wilkes specifically cited the negotiated agreement between the Attorney General's Office and the outside counsel firms to come up with the $41.65 million figure for representing the state.
For additional representation of county and city governments, those law firms were in line to earn more, a total that state law capped at no more than $50 million.
That second part, the additional money for representing local governments, is where Morrisey focused his comments.
"I am troubled by the aggregate amount of attorney fees that will be paid from the settlements, which includes cities and counties," Morrisey stated.
"It was my hope that the people of West Virginia would benefit from the money we were able to save by negotiating for lower fees. Unfortunately, by awarding fees totaling 15% of the settlements, the full value of those negotiations will not be realized."
The post Lawsuit abuse organization blasts big attorneys fees in opioid litigation appeared first on WV MetroNews.
Source:
WV MetroNews
---
Hoops in Huntington returns Thursday
— By Bill Cornwell
HUNTINGTON, W.Va. — Football season is well underway on all levels, but basketball will also garner attention this week in Huntington.
The Marshall men's and women's basketball teams will make their public debut for the 2023-24 season Thursday when the second annual Hoops in Huntington event takes place.
The event is scheduled to start at 7 p.m. on 3rd Avenue in front of Pullman Square.
Marshall's swimming and diving team will also participate in this year's festivities.
A basketball court and baskets will again be installed on the street between Pullman Square and the Marshall Visual Arts Center, which will allow for a number of outdoor hoops activities, including basketball skills challenges, a 3-point competition, a 3-on-3 game, a dunk tank and more.
"I absolutely love this event," Marshall Director of Athletics Christian Spears said. "This is a sincere chance to get to know our teams and the awesome student-athletes that represent us all while providing a great opportunity to showcase our downtown area as well. We have great business support for the event and the family atmosphere makes this one event you won't want to miss."
The Marshall men went 24-8 last season, including 13-5 in Sun Belt Conference play. The team must replace some key components, including the program's all-time scoring leader in Taevion Kinsey, as well as guard Andrew Taylor, who transferred to Mississippi State and center Micah Handlogten, who moved on to Florida.
Marshall's women have a new head coach in Kim Caldwell, formerly known as Kim Stephens.
Caldwell left behind her previous position at Glenville State, where she won the 2022 NCAA Division II national championship with the Pioneers. Last season, Glenville reached the Final Four. 
Marshall was 17-14 and 9-9 in Sun Belt Conference play in coach Tony Kemper's final season.
Both Marshall teams open their season on October 29 with exhibition games against the University of Pikeville.
The post Hoops in Huntington returns Thursday appeared first on WV MetroNews.
Source:
WV MetroNews
---
Morgantown defends home turf at Class AAA Region I Championship
MORGANTOWN, W.Va. — Photo gallery from the WVSSAC Class AAA Region I golf tournament at The Pines Country Club.
Final team results (top two teams qualify for next week's state tournament):
Morgantown – 230
University – 237
Wheeling Park – 238
John Marshall – 253
Bridgeport – 254
Brooke – 265
Buckhannon-Upshur – 266
Preston – 278
Individual leaderboard:
Landon Spiker (UHS) – 74
Gabriel Watson (MHS) – 76
T3. Andrew Sheets (MHS) – 77
T3. Braxton Martucci (MHS) – 77
T5. Campbell Koegler (WPHS) – 78 * (Qualifies for state tournament as individual)
T5. Andrew Pennybacker (WPHS) – 78 * (Qualifies for state tournament as individual)
T5. Solas Chinn-Kreiner (MHS) – 78
T8. Brandt Blake (JMHS) – 79
T8. Garrett Hornick (Brooke) – 79
10. Owen Estel (UHS) – 80
The post Morgantown defends home turf at Class AAA Region I Championship appeared first on WV MetroNews.
Source:
WV MetroNews
---
Charleston woman sentenced after starting fire in abandoned house that claimed man's life
CHARLESTON, W.Va. — A woman who set fire to an abandoned house in Kanawha City that claimed a man's life was sentenced to spend eight years in prison Monday.
Patricia White, 50, of Charleston, pleaded guilty in July to voluntary manslaughter and second degree arson. She started a fire at the house on MacCorkle Avenue in February 2022.
White was mad at her husband but he wasn't inside. Firefighters later found the body of Dennis Rutledge, 52, on the second floor.
White, who has admitted to a decades long addiction, was high at the time of the blaze. She apologized during Monday's sentencing.
"I understand that my behavior was unacceptable and it has had a significant impact on the Rutledge family," White said from the South Central Regional Jail. "I never intended to hurt anyone. May God be with each family during all of the endurance, the sadness this has brought."
White's attorney Joey Spano said White has been a model prisoner and wants to help others once she finishes her prison term.
"She has not had any write-ups and done everything she is supposed to do. She actually plans upon getting out to continue with her sober life and to get inpatient treatment," Spano said.
Rowe sentenced White to 8 years for voluntary manslaughter and 4 years for second degree arson but decided the sentences will run at the same time.
"She is guilty of two crimes but it's a single act," Rowe said. "I see no reason given the circumstances to run those back-to-back. So it's the further judgment of the court that they be allowed to be served concurrently."
White will be given credit for time served. Restitution will be determined at a later hearing.
There was no one at Monday's hearing to speak on behalf of Rutledge. Prosecutors said efforts to contact his spouse or any family member had been unsuccessful.
The post Charleston woman sentenced after starting fire in abandoned house that claimed man's life appeared first on WV MetroNews.
Source:
WV MetroNews
---
Less than a week from shutdown, Capito says she's pessimistic about timely resolution
Within a week of a deadline for funding the federal government, Senator Shelley Moore Capito says it's definitely time to worry.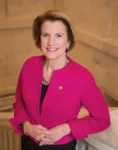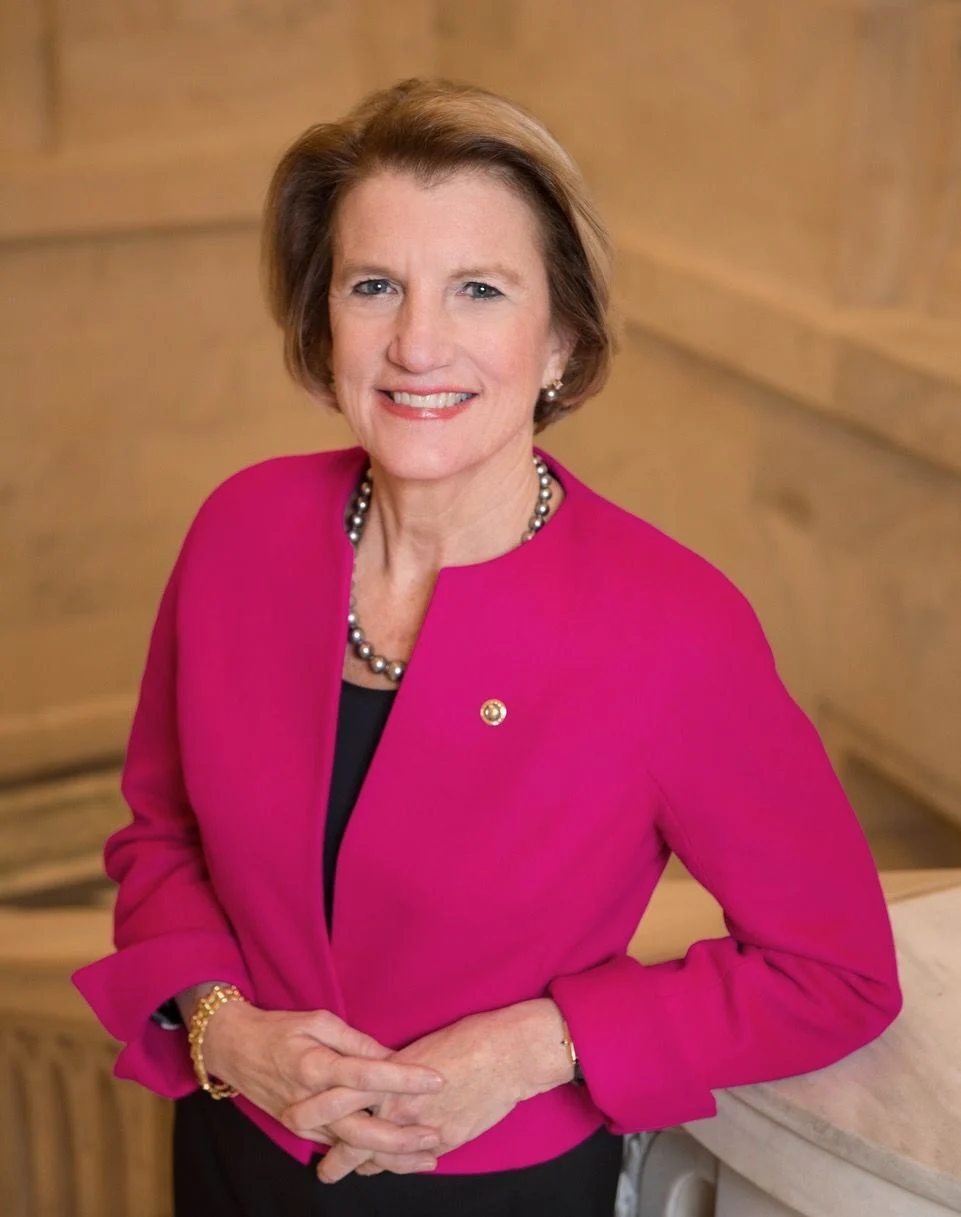 "I am very concerned. A government shutdown is a miserable tactic. It scares people — if you're on Social Security, veterans, federal worker. Are you gonna get paid? What's gonna happen?" Capito said today at a public event in Charleston while Congress was not in session.
"There's going to be no good solution here, and so I am hoping when I go back tomorrow that we can lay this to rest, that we can continue funding the government until we find a final solution. But I am adamantly opposed to a government shutdown and doing everything I can to prevent it."
A shutdown, Capito noted, could affect operations at federal facilities that employ West Virginians. Also affected could be national parks in West Virginia.
The deadline for Congress to reach some agreement and avoid a shutdown is Saturday.
Up against the clock, the Republican-led House of Representatives has been divided about whether to proceed with a short-term continuing resolution to keep the government open for a few weeks or whether to push for steeper cuts to federal funding in separate bills.
Republican leaders in the House have lined up four appropriations bills this week: Defense, Agriculture, State-Foreign Ops and Homeland Security. It's still not clear whether there's enough support even to pass the rule to start the process.
House Speaker Kevin McCarthy, with a narrow majority, is also up against the threat of a vacate-the-chair motion that could result in loss of his position.
"I think McCarthy's got a tough job. He's a good friend of mine," said Capito, who spent many years as a congressional representative. "He's been to Charleston here with me, and he has some members who, I read this morning, have said 'My constituents want me to shut the government down.'"
Senators have started working on a bill representing a stopgap funding measure, including Ukraine aid and disaster relief money. But the details on that still don't have consensus.
Capito said she is usually an optimist about allocations puzzles, but this one is particularly contentious.
"From everything I've read, I am not optimistic that the government's going to remain open," Capito said. "Now, I think it would be a short period of time, maybe, if it closes. If it shuts — I have been in several government shutdowns, and it's a disservice to the American people. But I remain pessimistic. I think it's going to happen."
Capito called for a reasonable solution.
"I think sanity needs to prevail here," she said. "If you shut the government down, what happens? People get upset, worried, you lose leverage in a negotiation, and basically you have to reopen it so there's no gain here for anybody. And I think we're better off sitting at the negotiating table trying to reach a solution rather than making this big splash in the media that really sends bad signals internally and also internationally."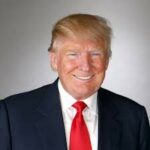 Former President Donald Trump has posted several times on his social media site, Truth Social, urging a shutdown unless hardcore Republicans get everything they want. Elements of Trump's statements have suggested a shutdown would penalize the Biden administration's border policies and suffocate federal funding of the investigations where Trump faces criminal charges.
"Whoever is President will be blamed, in this case Crooked (as hell!) Joe Biden!" Trump wrote. "Our country is being systematically destroyed by Radical Left Marxists, Fascists and Thugs — THE DEMOCRATS. UNLESS YOU GET EVERYTHING, SHUT IT DOWN."
Trump continued, taking aim at Senate Minority Leader Mitch McConnell, a Republican who has warned against a shutdown.
"It's time Republicans learned how to fight! Are you listening to Mitch McConnell, the weakest, dumbest and most conflicted 'Leader' in U.S. Senate history? HE'S ALREADY GIVEN THE DEMOCRATS EVERYTHING, THEY CAN'T BELIEVE HOW LUCKY THEY GOT."
MetroNews' Carrie Hodousek interviewed Capito today. 
The post Less than a week from shutdown, Capito says she's pessimistic about timely resolution appeared first on WV MetroNews.
Source:
WV MetroNews
---
UMWA pushes back on Bloomberg's latest iniative
CHARLESTON, W.Va. — United Mine Workers of America President Cecil Roberts said recent action by Billionaire Michael Bloomberg to put $500 Million toward closing all coal-fired and natural gas fired power plants is a bounty on the people of Appalachia.
Bloomberg is putting his money toward a new imitative called "Beyond Carbon." The former New York City Mayor wants the deadline to end the use of fossil fuels to generate electricity ramped up well ahead of the current 2035 deadline set by the U.S. EPA.
His actions have drawn the fire of Roberts for being unrealistic and potentially devastating to the economy, especially in the depressed region of Appalachian which always bares the brunt of any effort to scale back carbon use.
"This is ridiculous to think we can do this and it's also ridiculous for anybody to propose doing this," Roberts said in an interview on MetroNews Talkline Monday.
The union has been sharply critical of Bloomberg's policy saying the nation will be left with a shortfall of necessary power if the coal and gas fired plants are suddenly mothballed.
"Putting $500 Million dollars out there, to me, he's putting a bounty on everyone that makes a living either working at a coal fired power plant or mining coal in this country and in addition to that going after anybody who has a job working in the gas industry," said Roberts.
According to Roberts, Bloomberg's money will wind up in the hands of well known environmental activist organizations and will leave miners and their families with no voice.
"He's giving this money to organizations like Earth Justice, the Sierra Club, and the League of Conservation Voters. To me, you've got a bounty being placed on workers and you've got bounty hunters taking the money as opposed to doing something constructive," Roberts added.
All the while, Roberts and the union lament while the U.S. is taking drastic steps to reduce its carbon footprint, China and other emerging nations are expanding theirs to create a wider amount of affordable electricity to fund their nation's economy.
"This is going to be devastating to the economy because prices for electricity are going to go through the roof and you're going to have a huge number of people unemployed. On top of that if you are somehow able to find a job you're going to be severely underemployed," Roberts explained.
Bloomberg indicated he planned to take his fight to individual states with this round of funding. He said the gridlock in Washington has made his agenda impossible to get through in the Halls of Congress. However, he believes he'll have a much friendlier reception in some of the nations best known capitol cities.
The post UMWA pushes back on Bloomberg's latest iniative appeared first on WV MetroNews.
Source:
WV MetroNews
---
Capito joins WV Supreme Court justices for Girls Rise Up event in Sissonville
SISSONVILLE, W.Va. — Some Kanawha County middle school students are feeling more confident to become whatever they want to be when they grow up.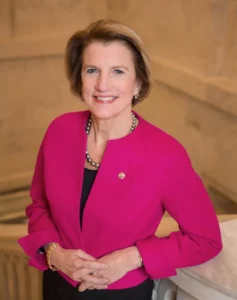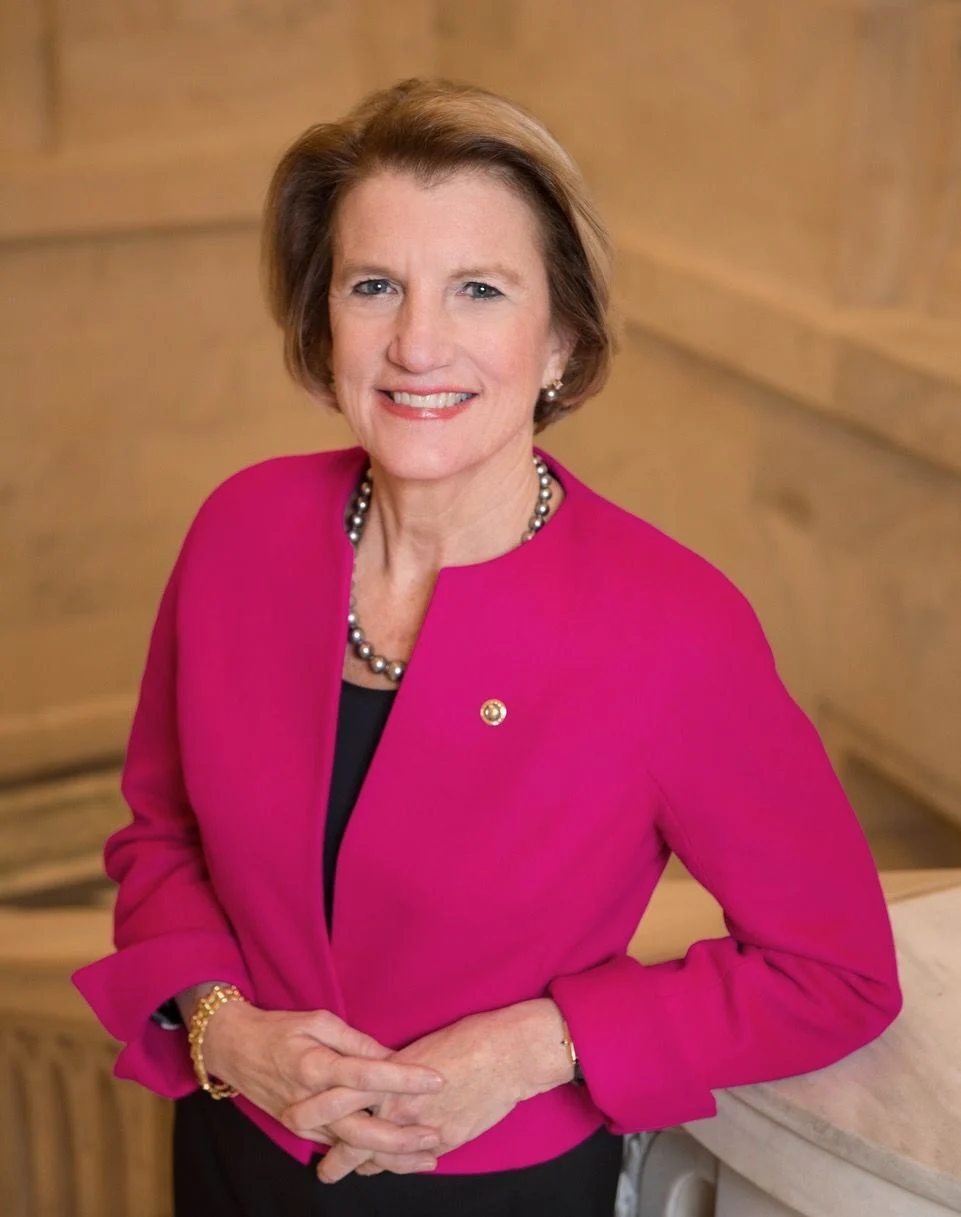 Sissonville Middle School fifth grader Ivy said it was inspiring to hear from U.S. Senator Shelley Moore Capito during her Girls Rise Up event at her school Monday morning.
"It was great. I usually don't speak up for myself and I feel a lot more confident," Ivy said.
Ivy was one of a number of fifth grade girls at Sissonville to participate in Capito's event where the senator was joined by state Supreme Court Chief Justice Beth Walker and Justice Haley Bunn.
Walker and Bunn wore their judicial robes and spoke with the girls about the importance of getting a good education, having confidence to chase your dreams and to take care of their overall health and well-being.
"Once we started talking with them and asking for their input on some of the things we were discussing, they really brightened up. It just told me that at particularly at this age and even younger children, they just need a little attention," Walker said.
Capito (R-W.Va.) has been hosting Girls Rise Up challenge events since 2015. She said it's important to talk and relate to young girls.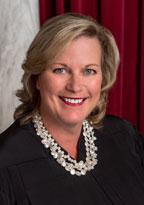 "If they don't see you, they can't be you. I think a lot of times it's a mystery what we do or how we act. We're just regular people," she said.
Capito has made it a point to inspire the next generation of female leaders as the first female U.S. senator from West Virginia.
The Rise Up discussions often bring out a lot of similarities between the girls, Capito said. That's what happened Monday when Capito, Walker and Bunn started reflecting on what it was like to be in the fifth grade.
"They realize they have a lot more in common with their classmates than they really think and a lot in common with us. We talked about I didn't like to speak up in class. Justice Walker talked about how she was too tall. Justice Bunn talked about her accent. We all have issues and we just taught them to be themselves," Capito said.
Bunn said her message to the girls was that it's okay to fail to get to where you want to go in life.
"We love showing the young girls that we are real people who have been in fifth grade before who understand that you don't just start off with all the confidence and knowledge in the world. It takes some failure, some try again and some get up and go to really get to a place of leadership," Bunn said.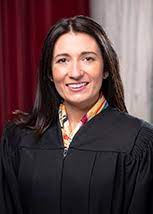 Walker echoed that and said girls can become anything they want if they set their mind to it.
"I think sometimes we see folks in positions like ours and sometimes it's easy to say 'they must've just been born that way.' These are all learnable skills," Walker said.
Not only do teachers need to be supportive, Bunn said these conversations also need to take place at home among parents and family members.
"I think getting that connection and keeping that connection and being present in their every day lives, knowing that they have a support system no matter what goes on, I think will set them up for success later on," she said.
Capito has previously involved other female leaders, both local and national, for Girls Rise Up challenges including Congresswoman Carol Miller (R-W.Va.), Huntington Fire Chief Jan Rader, former UN Ambassador Nikki Haley, members of the West Virginia University Gymnastics Team and others.
The post Capito joins WV Supreme Court justices for Girls Rise Up event in Sissonville appeared first on WV MetroNews.
Source:
WV MetroNews
---
Photo gallery: Winfield defeats Logan, 53-0
Source:
WV MetroNews
---
Photo gallery: Parkersburg South defeats John Marshall, 62-24
Source:
WV MetroNews
---