WV MetroNews
The Voice of West Virginia
Correctional Officers are Prisoners to Poor Pay
The shortage of correctional officers for West Virginia's prisons, regional jails, juvenile centers and work-release locations has reached historic levels. About one-third of the positions at the facilities are unfilled, with vacancy rates much higher in the eastern panhandle.
Newly appointed Division of Corrections and Rehabilitation Commissioner Billy Marshall told lawmakers last week, "Those numbers are the highest we've had. According to employees who have been here for 30-plus years, this is the highest vacancy rate we have seen in more than 30 years."
Jail administrators face a daily scramble to find enough bodies to work. Corrections officers often volunteer for extra hours and overtime pay, but occasionally they are forced to work longer because there is no other option.
The chronic staff shortages prompted Governor Justice to declare a State of Emergency last August and call up the National Guard to help. There were 324 Guard members on active duty status and filling in as of last week. They take on administrative roles to free up corrections officers to handle day-to-day responsibilities and management of prisoners.
That gets expensive. Marshall told the House Jails and Prisons Committee that the state spent $22 million on overtime last fiscal year and this fiscal year payments to the Guard will reach $17 million.
However, help may be on the way.
The Committee approved and sent to the Finance Committee HB 2879 that would substantially increase the compensation for corrections workers. Here are some of the high points:
–Current employees with at least three years of service would receive a $6,000 bonus.
–New jail and corrections officers would get a $3,000 signing bonus and another $3,000 bonus after three years.*
–Correctional officers would receive a $10,000 raise in base pay over three years, starting with $5,000 the first year, and then $2,500 each of the next two years.*
The starting salary for a correctional officer now is only $33,000. It is difficult to attract qualified candidates at that pay. In addition, frequently a correctional officer who has been trained and on the job for a short time leaves for the same job in a neighboring state where they can make more money.
The current situation is indefensible and unsustainable. The correctional officers who are sticking it out are overworked. Morale must be suffering. Also, it is unfair—not to mention expensive—to expect the men and women of the National Guard to continue to fill in.
The signing and retention bonuses, along with the substantial increase in base pay, should go a long way in helping fill the vacancies.  Yes, lawmakers are reluctant to build in base spending to the budget, but the state cannot continue to ignore the problem.
*(A fiscal note on the bill estimates the bonuses would cost $15 million. There is no estimate yet on the $10,000 raises.)
The post Correctional Officers are Prisoners to Poor Pay appeared first on WV MetroNews.
Source:
WV MetroNews
---
Governor touts Form Energy battery plant's potential, and delegate asks about its investors
Gov. Jim Justice touted a cutting-edge battery factory coming to West Virginia as a historic opportunity. Meanwhile, a delegate from the region is asking more questions about the role of foreign investors.
The company is Form Energy, which develops energy storage systems. The plant proposed for Hancock County is meant to result in 750 jobs and is a $760 million project. Officials announced the development just before Christmas.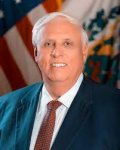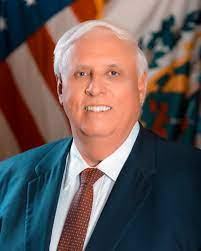 During an appearance in Wheeling on Friday, Governor Justice said the plant will be an anchor for economic development in the region.
"Can you imagine if Form Energy really — can you imagine what is getting ready to happen in Weirton?" Justice asked the crowd. "What is going to happen to Weirton?"
More expansively, he said, "What do you think these moves on the chessboard will really do to all of our communities? It'll be unbelievable."
Form Energy expects to start construction of its Weirton factory in 2023 and begin manufacturing iron-air battery systems in 2024 for broad commercialization.
The company says that it is "developing, manufacturing, and commercializing a new class of cost-effective, multi-day energy storage systems that will enable a reliable and fully renewable electric grid year-round."
The company's battery technology operates through a "reversible rusting" process. The battery breathes in oxygen from the air and converts iron metal to rust. When the battery charges, the reverse happens. An electrical current converts the rust back to iron, and the battery breathes out oxygen.
Public investments are part of the mix.
The West Virginia Economic Development Authority voted to allocate $75 million toward the purchase of land and the construction of buildings in Weirton. Another $215 million in allocations by the Legislature are also anticipated for the project.
The deal means West Virginia will own the building and land, and Form Energy will lease it back. The property would transfer to Form no sooner than five years and only if the company employs 750 workers. The deal calls for workers making at least $63,000 a year in average salary.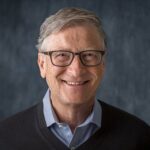 Among Form Energy's financial backers is Breakthrough Energy Ventures, which includes celebrity investors like Bill Gates, Jeff Bezos and Richard Branson. Gates has touted the company's work "creating a new class of batteries that would provide long-duration storage at a lower cost than lithium ion batteries."
When Gates visited West Virginia earlier this month with Senator Joe Manchin, the joint appearance made clear that Form Energy will benefit significantly from incentives under the federal Inflation Reduction Act, which lays out tax credits for battery storage and renewables for a decade.
So it's a private development with major public resources.
Such developments are not always slam dunks. In Virginia, Gov. Glenn Youngkin blocked a proposed battery plant, a joint venture between the Ford Motor Company and a Chinese company. Youngkin has expressed concern about the Chinese involvement and said his decision was best for taxpayers. The number of jobs was 2,500.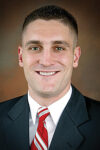 State Delegate Pat McGeehan, R-Hancock, sent a letter to Form Energy last week, wanting more information about the role of foreign investment in the West Virginia project. He had already written a separate letter to the U.S. Department of Justice's  Foreign Investment Review Section, raising concerns.
"As I am sure you understand, the authorization of public funds for the purpose of corporate subsidies is, of course, never a task to be taken lightly — especially when it pertains to new higher-risk startup ventures like Form Energy," McGeehan wrote to Form Energy, asking for due diligence before the Legislature approves public support.
McGeehan, vice-chairman of the House Government Organization Committee and a former Air Force intelligence officer, cited his own research to question the role of investors with connections to China and Saudi Arabia.
He wrote:
"Given the gravity of these concerning relationships, along with the enormous magnitude of hundreds of millions of dollars in economic subsidies your startup corporation has solicited from the State of West Virginia, my office is requesting that you furnish certain information on these connections in order to help facilitate the due diligence necessary to determine the level of exposure your new venture may have with these foreign influences, foreign incentives and foreign interests — which may not only pose a hazard to our nation's security, but may also carry hostility toward the long-standing values and traditions dearly held by the great people of West Virginia.
The post Governor touts Form Energy battery plant's potential, and delegate asks about its investors appeared first on WV MetroNews.
Source:
WV MetroNews
---
State higher education officials hope Promise applications pick up
CHARLSETON, W.Va. West Virginia's Promise Scholarship and the Free Application for Federal Student Aid (FAFSA) deadline is March 1.
West Virginia Higher Education Policy Commission Senior Director of Financial Aid Brian Weingart said they are hoping for additional Promise applicants from high schools across the state.
"Our numbers are a little bit down so far this year, but we have about five more weeks for students to apply for this upcoming fall," he said.
Weingart said since covid there seem to be more high school graduates choosing the job market or other options.
"We have a hot job market, where you can come right out of school and make a decent wage, and so that may be part of it as well because the job market is so tight."
Weingart said Promise is a merit-based scholarship that's been around since 2002.
"It's based on your high school GPA, which you need a 3.0 overall and a 3.0 in your core classes, and then you need to score an eligible score on either the ACT or SAT to qualify," he said. "Promise can pay up to $5,000, which is still a good chunk of money, you can combine with a Higher Education Grant, with a Pell Grant and other scholarships, so when you piece all these programs together, you can get a lot of your college covered."
You can find more information at CollegeForWV.com/promise.
The post State higher education officials hope Promise applications pick up appeared first on WV MetroNews.
Source:
WV MetroNews
---
Amjad to push for more substance abuse treatment availability in West Virginia's jails, prisons
CHARLESTON, W.Va. — Dr. Ayne Amjad says she plans to step into her new role with the state Division of Corrections and Rehabilitation with a similar mindset she had as state health officer for West Virginia during the COVID years.
"When we have big groups of populations of people, whether it's the state during COVID or inmates in different facilities, we have to pay attention to even that one that might be needing something instead of just glossing over and doing it so black and white because it's not," Amjad recently told MetroNews.
Last week, Amjad was named director of correctional health care for DCR and an assistant professor of medicine at the Marshall University's Joan C. Edwards School of Medicine.
Amjad will provide medical oversight for the state's jails and prisons in partnership with Wexford Health.
"It's an oversight in a way. Not playing Monday night quarterback and going in saying 'you did this wrong, we need to do it this way' but kind of tying up any things that need improvements on and bringing those together, so it's a third eye to look at stuff," she explained.
Amjad said partnering with Marshall Health will create access to consult a network of specialists in order to offer the best care available.
"It's the idea that Marshall Health has clinics and providers across the state whether I'm off for a few days or if we need to consult someone or ask someone for help, we have that connection with a health care university," she said.
During her time as state health officer from July 2020 to Oct. 2022, Amjad said she visited correctional facilities. One of the issues she wants to address is making substance abuse treatment more available to inmates.
"I think that's a big issue too because a lot of people coming in, if they've been on drugs or in a treatment program, those need to be continued and followed up when they leave," she said. "We need to continue that care for them."
Amjad has earned her Doctor of Medicine from Marshall University. She completed her Internal Medicine residency at Allegheny General Hospital in Pittsburgh. She also holds a Master of Public Health from West Virginia University.
The post Amjad to push for more substance abuse treatment availability in West Virginia's jails, prisons appeared first on WV MetroNews.
Source:
WV MetroNews
---
WVU four-year graduation rate increases post-pandemic
MORGANTOWN, W.Va. — Graduation numbers from the fall semester at West Virginia University have been released.
In Morgantown, 1,423 WVU students graduated during the fall semester, but about 2,600 graduates attended the ceremonies held at the Coliseum, according to Assistant Provost for Undergraduate Education Evan Widders.
"Students often attend the winter ceremony who graduated in August as well, so there are more students who attend than are graduating in the winter term," Widders said. "Two ceremonies, really good ceremonies, and very well attended."
Academic performance and outcomes among this group of students was up compared to past classes as the coronavirus rebound continues across the region. Across all levels, more than 3,800 students were recognized on the Dean's List with a 3.5 GPA or higher, and more than 3,000 earned a spot on the President's List with a GPA of 4.0.
"Our four-year graduation rate went up substantially this year, by five percentage points," Widders said. "That means even though we had fewer undergrads on campus, more were graduating."
Students at WVU have returned to the classroom post-pandemic with better academic results as communities learn to live with the virus. As the academic environment becomes even more normal, those trends will hopefully continue.
"We're hoping for a big bounce from the COVID years, when we had a lot of students struggle," Widders said. "I know COVID is still out there, unfortunately, but it seems like the day-to-day impact on our students and faculty has lessened."
Widders said going back five years, the number of students graduating has hovered around the 1,400 mark despite the pandemic and a slight drop in enrollment.
"I was a little surprised myself; I didn't have it on hand, so I went back and got the number of students that graduated for each ceremony over the last five years, and they are surprisingly consistent," Widders said.
The post WVU four-year graduation rate increases post-pandemic appeared first on WV MetroNews.
Source:
WV MetroNews
---
Mountaineers benefit from Bell, Okonkwo stepping up against Auburn
MORGANTOWN, W.Va. — West Virginia's Erik Stevenson stole the show Saturday in the Mountaineers' 80-77 victory against No. 15 Auburn.
Stevenson broke out of a month-long shooting slump to make seven 3-pointers and score a career-high 31 points in what was a much-needed victory for the Mountaineers.
Along the way to winning for the third time in four games, West Virginia (13-8) also got quality performances from post players Jimmy Bell Jr. and James Okonkwo.
Bell gave WVU a second double-figure scorer with 15 points, and did so about as efficiently as he could by making 5-of-7 field-gaol attempts and all five of his foul shots.
Bell accounted for the game's first two field goals in a contest the Mountaineers never trailed in.
"When I saw those first two drop, I thought I was going to have a good game," Bell said. "I've been working on my touch over the last week. It's all coming together for me."
Okonkwo, who played a pivotal role Wednesday in the Mountaineers' 76-61 win at Texas Tech, was again a key factor against the Tigers. The 6-foot-8 sophomore made his only shot and 4-of-5 free throws and contributed six points, four rebounds and a pair of blocks over 15 minutes of a reserve role. 
"Those are big-time numbers for him. He helps us defensively and he helps us on the glass," Stevenson said. "He's probably one of the best athletes I've ever played with and he's just now tapping into the potential."
Down the stretch, the Mountaineers utilized a lineup of both primary point guards, Kedrian Johnson and Toussaint, alongside Stevenson, Okonkwo and Bell.
Between the victories over Texas Tech and Auburn, WVU head coach Bob Huggins hinted he felt the Mountaineers could go to a lineup that featured both Bell and Okonkwo.
With starting forwards Emmitt Matthews Jr. and Tre Mitchell both struggling for a second straight game against the Tigers, Huggins opted for Toussaint and Okonkwo to play with three starters in the late stages.
"I like it. We're so comfortable with having Tre out there," Stevenson said. "He's a big, but more of a finesse and perimeter guy who's so versatile that he can get to the block and score as well. When you have James out there, it's a different look. He's super athletic."
Okonkwo, a native of Maidenhead, England, has played extensively in the last three games, and each is among the most productive performances of his career to this point.
In a home loss to Texas on January 21, Okonwko shot 3 for 3 and finished with six points, for rebounds and one block. He then contributed five points, a career-high 10 boards and two blocks in Lubbock, before continuing his recent string of strong play against Auburn.
"The biggest thing is his teammates are developing confidence in him more and more," Huggins said. "That really helps James. James came over here from England, didn't know anybody and talked funny and really didn't know anything about basketball. As he matures as a player and he matures as a person, he's just going to continue to get better and better."
The 6-10, 285-pound Bell has started all 21 games for West Virginia in his first season in Morgantown, has been up and down since the Mountaineers began Big 12 play. His best conference performance thus far came January 18 in a win over TCU, when Bell finished with 15 points, 12 rebounds and a pair of steals in his second double-double this season. Over the next two games, Bell attempted only five shots and totaled five points and 11 rebounds, but he bounced back in a big way against Auburn with his second 15-point effort over the last two weeks, while adding three steals.
"I always thought Jimmy could score down low," Huggins said. "It was other people who said, 'he's not going to be able to score for you.' When you have a body like that and shoulders that wide, all you have to do is be able to look at the rim and you're going to score some points. The biggest problem that the majority of bigs have is they never look where they're shooting. They're too busy looking at where the defender is, where they are on the floor or whatever instead of putting their eyes on the rim." 
The post Mountaineers benefit from Bell, Okonkwo stepping up against Auburn appeared first on WV MetroNews.
Source:
WV MetroNews
---
Photo gallery: Jefferson wins at Martinsburg, 94-77
Source:
WV MetroNews
---
White Park sewer work begins, Upper Popenoe Run public meeting scheduled
MORGANTOWN, W.Va. — The Morgantown Utility Board (MUB) has started work on the first phase of improvements to the Cobun Creek Sewer Interceptor in White Park.
Phase I is valued at $379,150 and includes more than 1,000 feet of pipe and the replacement of eight brick manholes with precast, coated structures, according to assistant general manager and chief engineer Rich Rogers.
"We've started on the lower end toward University Motors, and we're working our way back up to the Cobun One Reservoir," Rogers said.
The work is expected to be completed in about three weeks, depending on weather and working conditions. Phase II from University Motors across Don Knots Boulevard to the MUB Water Treatment Plant.
"We'll hopefully go out for a bid with Phase II in 2024," Rogers said. "It will probably be in late 2024 or early 2025 before Phase II starts."
The City of Morgantown continues to work with design firms on a bridge for the walking trail as part of the agreement for the construction of the raw watermain and the George B. Flegal Dam and Reservoir. According to Assistant City Manager Emily Muzzarelli, most of the trail and bridge work will likely be pushed into 2024.
As part of the agreement, some tree planting could happen this year outside of White Park.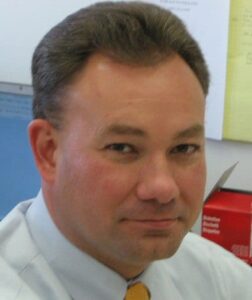 General Manager Mike McNulty told board members the project to improve the Upper Popenoe Run storm, water, and drainage systems has hit an important milestone and is ready for public input.
"We're right at the 50-percent completion mark of the plans," McNulty said.
A public meeting was held last Thursday.
Senior MUB Engineer, Ken Hacker, lead the meeting, which included design firms that have completed the flood study since the dual flooding events in the summer of 2021.
Board members also elected Barbara Parsons as president, Tom Whitt as vice president, Erik Carlson as secretary, and Karen Kunz as treasurer for the upcoming year.
The post White Park sewer work begins, Upper Popenoe Run public meeting scheduled appeared first on WV MetroNews.
Source:
WV MetroNews
---
Governor's tax road trip rolls on – and so do Senate questions
Gov. Jim Justice plans to keep on trucking with town hall events to promote an income tax cut proposal.
After four events last week, Justice now plans to pitch the proposal at noon Monday in Bridgeport and noon Tuesday in Martinsburg. More stops could be announced as the week goes on.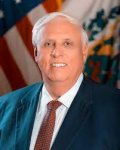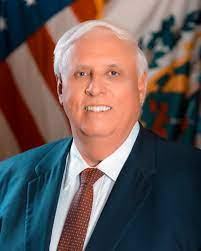 "What do you think of a move on the chess board where you put a billion dollars in the hands of all West Virginians? What do you think the multiplier effect of those dollars will be?" Justice asked a crowd in Wheeling last week. "And we'll spend it. We'll spend it here. It's unbelievable what a chance."
Justice, a Republican, has proposed personal income tax cuts of 50 percent over three years. The House of Delegates overwhelmingly passed the bill representing the tax cut this week. Senators have been more skeptical.
The reduction is structured as 30 percent the first year, then 10 percent each of the following two years. The same percentage reductions would be applied to all the current tax brackets.
A fiscal note assessing the bill concludes it would decrease General Revenue Fund collections by about $161.8 million in fiscal 2023, $1,084.5 million in fiscal 2024, $1,229.6 million in fiscal 2025, and $1,492.6 million in fiscal 2026.
Right now, West Virginia is running a budget surplus of hundreds of millions of dollars. But that's based on several factors, including high energy prices that have produced high-performing severance tax returns and artificially-low state revenue projections that have enforced relatively "flat" budgets for several years in a row.
And the state faces mounting expenses including proposed pay raises for public employees, mounting pressure at the Public Employees Insurance Agency and more. Lawmakers have been advancing a bill for more support in early childhood classes, eventually estimated to cost an additional $100 million.
In Wheeling, a member of the audience asked the governor about whether the state can handle it all. "Can we do all these other things we need to do and still do the tax cut?"
Justice leaned on his track record in office.
"I don't want you to get scared of the darkness falls," Justice responded. "Do you honestly think that Jim Justice on my watch is going to put West Virginia in any kind of peril that going forward, after my watch or any time, that we're not going to be able to continue to do more and more and more goodness in every way, for every sector?
"There's no way. There's no way I'm going to do that."
Senators have expressed skepticism about whether the major tax cut truly balances with the state's proposed spending.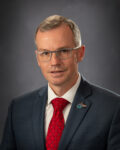 Senate Finance Chairman Eric Tarr, R-Putnam, said that scrutiny will continue.
"It's a very risky plan. We've said that before," Tarr said last week on "580 Live" on WCHS Radio. "There's just a lot of considerations that are left out that puts the State of West Virginia at risk, particularly by 2027, so future legislators and the future governor would have to come back in and then either do drastic cuts to services or bring up taxes somewhere to make up for this."
Asked about the governor's assurances, Tarr said those promises only go so far.
"I've learned not to take this governor's words at their face value. I just don't give them a lot of merit any more from our dealings with him. Not just me, our caucus in the Senate does not trust him at his word," Tarr said. "Whatever he says his intent is, maybe it's honorable, maybe it's not."
Tarr, like several of his colleagues, said the Senate is working on its own plan.
Of Justice's plan, he said, "it's incredibly risky. It's risky for the families of West Virginia.
"What I can assure you is the Senate is going to put out a plan that's fiscally-sound, it'll be good for the families of West Virginia and we won't have to worry about risking your income going down the road or risking the services of government down the road — fixing your roads, CPS, State Police."
The post Governor's tax road trip rolls on – and so do Senate questions appeared first on WV MetroNews.
Source:
WV MetroNews
---
New River CTC, WVU Tech sign new agreement
BEAVER. W.Va. — New River Community and Technical College and nearby WVU Tech in Beckley have formed a new partnership.
The agreement, announced last week, will allow New River CTC graduates admission into the WVU system, including WVU Tech. There are 13 bachelor degrees to choose from, allowing New River CTC graduates to build off their associate degrees.
New River CTC President Dr. Bonny Copenhaver said there wouldn't be competition for students anymore.
"A lot of time higher ed appears to be competitive, that we are competing for each other students, and certainly for WVU Tech, I think that has been the history. It's nice to have a different history now, a history where we share the students we have," she said.
WVU Tech President T. Ramon Stuart said students can be on their way to advance degrees.
"We are giving students an opportunity to take a path from New River all the way to potentially a doctorate degree," he said. "Most importantly, help them go to places they never dreamed of going."
Stuart added another goal is to be economical.
"Ultimately, we want to make higher education more accessible, but we want to keep it affordable," he said.
Stuart said their commencements follow each other this spring.
"It's unique because our commencements fall on this same day this year, New River goes first, and we will go second. One of the things we want to do is activate this in may, where people walk across the stage at New River, and at the other end of the stage, we are welcoming you, and we're saying happy to have you," he said.
The initial bachelor's degrees New River BTC graduates can build on include chemistry, history, psychology, political science, sociology, business, agribusiness management, and sustainable food and farming.
For more information, visit www.rewriver.edu.
Story by Chayce Matheny
The post New River CTC, WVU Tech sign new agreement appeared first on WV MetroNews.
Source:
WV MetroNews
---